What is High Density Mobile Shelving?
Views:1 Author:Site Editor Publish Time: 2018-07-11 Origin:Site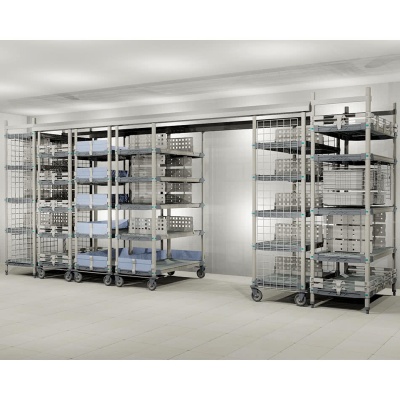 What is high density mobile shelving? In short, it's a way to store more in a smaller space. As land resources become less and less, low-utilization warehouses will gradually be phased out. In recent years, companies have transformed their warehousing systems in order to improve cost performance. So as to maximize storage in a limited space, high density mobile shelving has become the first choice for enterprises.
SIMPLY METAL PRODUCTS CO., LTD is a professional China mobile shelving manufacturer who focuses on storage and filing solutions. Shelving storage system from our factory are exported to more than 35 countries.
The traditional static shelves that we're all familiar with takes up a fixed amount of space. The amount of stuff being housed in your work space or storage area keeps growing, while the square footage stays exactly consistent. If you don't want to spend a big price to expand your space to accommodate those items, your office space will be overcrowded and unorganized. There is no doubt that a whole other set of issues will appear,such as decreased productivity, low morale and safety hazards for employees. Ultimately, a negative effect will affect your bottom line.
However, mobile shelving system solution avoids all of these challenges. High-density mobile shelving system opens up a whole new world of options for office environments. When space is limited, high density mobile shelving creates many possibilities.
By mounting shelving or cabinets onto a carriage and rail system, high-density mobile shelving system eliminates fixed aisles to compact your storage space which enables you to significantly increase your storage capacity or store the same amount of items in half the footprint for other things that is helpful for your business. So what are other advantages of high density mobile shelving system except space saving? It can also increase accessibility, improve workplace morale, reduce workplace injuries, increase storage and improve productivity.
High density mobile shelving consist of four different forms: electric mobile shelving, mechanical-assist mobile shelving, manual mobile shelving and lateral mobile shelving. High-density mobile shelving systems remove all of the aisles except the one in use and compact the shelving. The shelving sits on a carriage which sits on a track that is installed in the floor of your office space or storage facility. With the push of a button, turn of a handle or slide of a unit, you can easily access your stored files and supplies.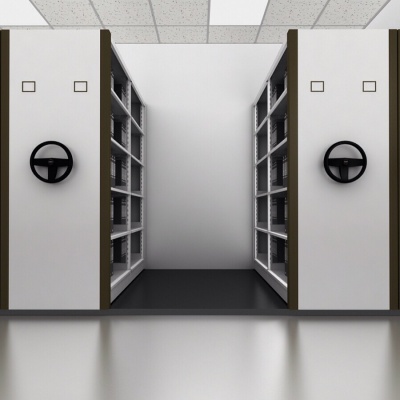 As a professional China High density storage system & mobile shelving manufacturer, we offer many types of high density mobile shelving products, such as slide rolling office file storage cabinet on track, heavy duty industrial adjustable mobile shelving for warehouse, high density top track wire mobile shelving system, etc.. These mobile shelves can be used to store office letters, legal documents, warehouse storage and art work are also available. They can meet your diverse needs.